2 and 3 bedrooms condos for sale in Sosúa Dominican Republic
Welcome to majestic Residencial Blue Spring! This coveted development has 2 bedroom and 3 bedroom condos for sale, only 1.5 km from the downtown area and 9.9 km from Gregorio Luperon International Airport, making for quick access to everyday needs. The complex is close to shopping areas, the beach, the highway network, and international schools, so you have quick access to everything you need.  Nearby restaurants and bars allow for an enjoyable evening out, and the short stroll to the beach offers the most amazing sunrises and sunsets.
Contact Us for Information on These Luxury Apartments
About the Complex
These properties are fantastic as a home or if you looking to start investing in apartment buildings in the Dominican Republic. The modern architecture offers a functional layout that is luxurious yet efficient. There are plenty of amenities for individuals and families to enjoy. The beautiful 277 square meter swimming pool is surrounded by a coral terrace made for everyone to relax and unwind. There are plenty of large green spaces so you can appreciate the outdoors.
If you looking for family time, there is an amazing play space for children and a gorgeous gazebo, complete with grills for social activities. The common areas are monitored with a camera security system, complete with night vision, to protect your family and your home. There are 63 parking spaces available, an innovative pumping equipment room, an emergency power generator, and pressurized tanks to ensure the distribution of drinking water. The administrative offices are right on the property for your convenience.
Learn More About Our Coveted Condos
About the Condos
These luxurious apartments for sale in Sousa, Dominican Republic are near the beach. The complex consists of seven first-class, 3 story buildings, and a total of 42 units. There are 3 bedroom, 2 bathroom and 2 bedroom, 2 bathroom apartments available starting at just $171,000 USD. The apartments are efficiently designed with plenty of space and storage, yet contain an air of elegance and sophistication for your comfort. With a minimum of 87 square meters of lavish living space and a master bedroom with an ensuite bathroom and large closets, these apartments were designed to sell quickly.
What the Apartments Offer:
87 to 94 square meters of luxurious comfort and living space
Master bedroom with a large closet and ensuite bathroom
Second and third bedrooms, both with large closets
Second full bathroom for guests
Open floor plan for living area and dining room
Modern kitchen with plenty of storage space
Dining area for families and friends to gather
Laundry area off the kitchen for easy access
Controlled access
Complex Amenities:
278 square meter swimming pool
Landscaped garden areas for relaxing
Free parking
Gated community
Gazebo with BBQ grills
Children play area
Security camera system
Financial Information and Terms:
Two-bedroom apartments in Dominican Republic for sale at $171,000 USD
Three-bedroom apartments in Dominican Republic for sale at $185,000 USD
Book your apartment now with $5,000 USD down
Start payments in February 2023
6 months to complete the initial
Financing available
Payment Plan Terms:
30 percent when you sign the contract
30 percent to start the roof work
30 percent to begin interior work
10 percent upon delivery of the apartment
Contact Us
If you looking to buy a new home or a vacation home or are looking into purchasing investment properties in the Dominican Republic, reach out to us. We can help you find the property of your dreams!
Our offices are located on Alejo Martínez Street, corner David Stern,
Plaza Pyramid, Suite #2
El Batey, Sosua, Dominican Republic.
Office: 809-571-3970
Cell: 809-712-2552
info@habidominicana.com
www.habidominicana.com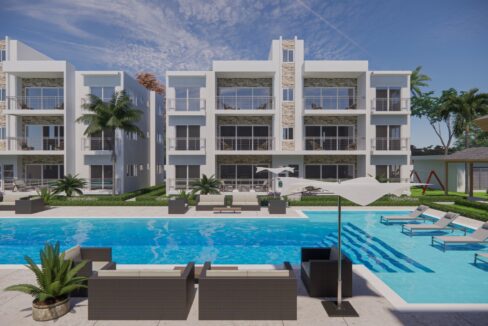 Apartment for Sale: 2 Bedroom, Close to the Beach in Sosua, Dominican Republic This well-sought-after location in the Batey area of Sosua, Puerto Plata, Dominican Republic, will go quickly! Residencial Blue Spring is a majestic…
For Sale, Hot Deal
$171,000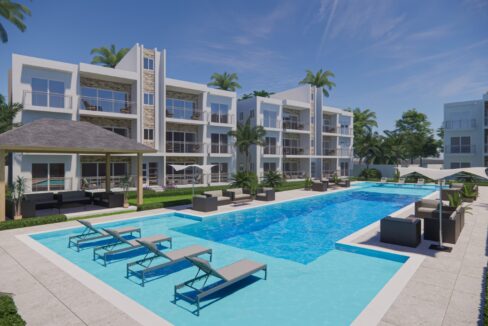 Investing in apartment building in Sosua, Dominican Republic. Apartments in this coveted, popular area of Batey, in Sosua, Puerto Plata, Dominican Republic, will sell quickly! The Residencial Blue Spring apartment complex is in a desirable…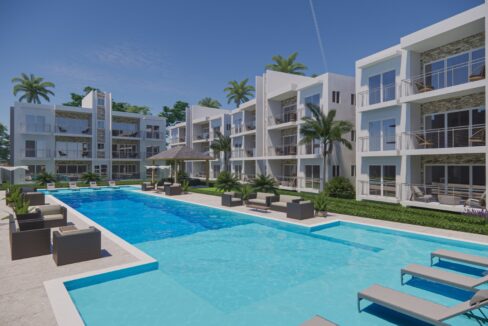 3 bedroom apartments for sale in Sosua-Dominican Republic Apartments in this desirable, popular area of Batey are priced to sell! The Residencial Blue Spring complex has 3-bedroom condos for sale in Sosua, Puerto Plata, Dominican…
For Sale, Hot Deal
$185,000